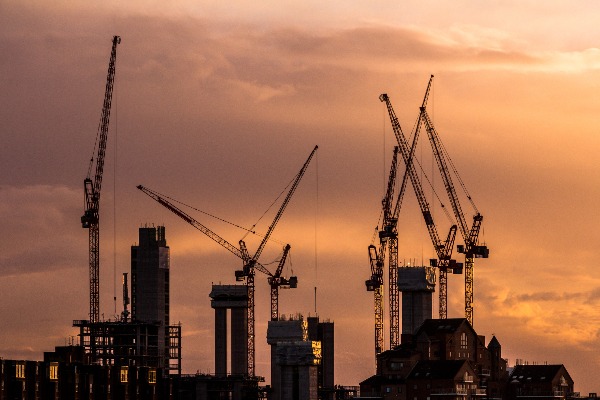 Output in the UK should rise by 4.3% in 2022, slowing to 2.5% in 2023. This follows a rise of 13.3% in 2021, according to the Construction Products Association (CPA). And one major contributor driving this market growth? Housebuilders.
In 2017, the UK Government set a target to create over 300,000 homes a year. This pledge has been continued by the current government.
However, despite strong performances—even during the pandemic when all construction slowed down—this target has yet to be met. Between 2020 and 2021, an estimated 216,490 additional dwellings were supplied—down 11% from 2019-20, according to the UK Government. Of these 194,060 were new build homes.
With 2022 set to be a year of growth in the new-build market, here are four housing projects set to make their mark in 2022:
---
1.

Transforming London's Iconic

Battersea Power Station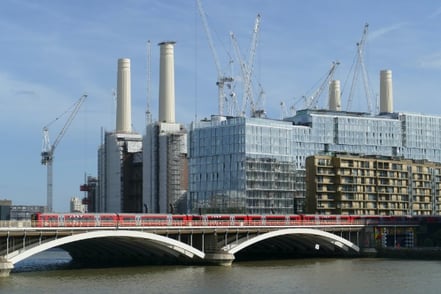 This highly anticipated regeneration project will open after a £9 billion ($11.8 billion) investment.
The project—which centers around the iconic and Grade II listed Battersea Power Station—will create a vibrant, mixed-use development, a new neighborhood, and a business quarter in the UK capital.
The project is being overseen by the Battersea Power Station Development Company and is divided into eight phases. It comprises multiple architects, including SimpsonHaugh and Partners, De Rijke Marsh Morgan (dRMM), WilkinsonEyre, Foster + Partners, and Gehry Partners.
---
2.

Building Modular Homes in Manchester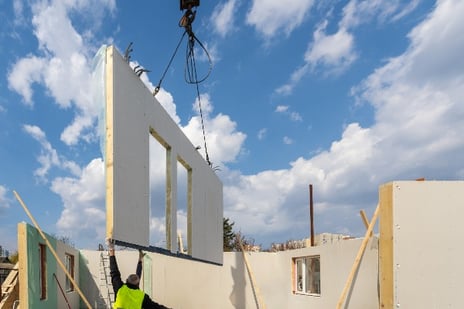 An alliance of 23 northern housing associations has put forward a framework for creating 10,000 homes by 2023. The £4 billion ($5.2 billion) modular housing framework details plans for constructing offsite homes.
The Offsite Homes Alliance (OSHA) launched its complete procurement process on 15 November 2021, with work set to begin in 2022.
The 10,000 homes will be spread out across the North of England and are supported by Homes England and the Greater Manchester Combined Authority. The group's providers include Great Places, Gentoo, Trafford Housing Trust, Riverside, Jigsaw, Your Housing Group, and The Guinness Partnership.
---
3.

Sustainable Regeneration in North London Council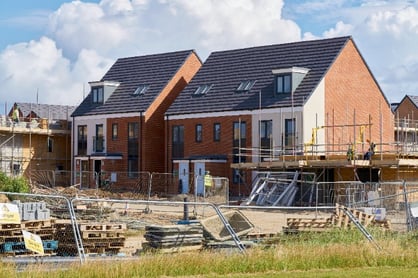 Meridian Water is a £6 billion ($7.8 billion), 25-year regeneration project by Enfield Council—a North London local authority.
A sustainable development focused on new ways of urban living; the project will create 10,000 homes and bring 6,000 jobs to the region. Boosting the local economy by £3.6 billion ($4.7 billion), the project includes new public spaces, community facilities, and a new railway station.
Hailed as a significant development opportunity, the project is broken up into several different sub-projects. Work on Meridian Two kicks off midway through 2022.
---
4.

Building Safety Framework

for One of the UK's Largest Housing Associations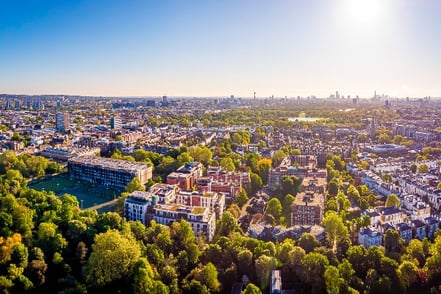 Notting Hill Genesis—one of the largest housing associations in London and southeast England—is procuring a £1.2 billion ($1.5 billion) framework to support its building safety and planned investment programs over the next 15 years.
Split into five separate lots, the project will see investment works, safety works, and fire risk assessment remediation works take place across Notting Hill Genesis' over 60,000 homes.
Raising the standards of their homes, Notting Hill Genesis is seeking several contractors to work across the framework. Contractor procurement began in January 2022, with work set to begin October 2022.
---
Prepar
ing for the Housebuilding Boom
House building is firmly at the top of the UK construction industry agenda.
However, housebuilders have several obstacles to overcome to meet government targets, fulfill large contracts coming their way, and play their role in the building back better.
None more so than the considerable skills shortage.
COVID-19 safety protocols, government restrictions, an undersupply of building materials, supply chain issues, and Brexit has created skills shortage turmoil. And to emerge from this mayhem relatively unscathed, housebuilders are looking for solutions.
Digital—more specifically, project management software—is seen as the way forward.
Project management software can help projects decrease the time it takes to perform various activities, thereby helping projects teams be more productive and decreasing labor needs.
Here, housing projects also have a secure, collaborative, and auditable cloud-based environment to store and share their project information. This enhances decision-making, saves time and money, and helps projects stay on track.
At Asite, we have been helping housebuilders keep their projects on track and improve performance.
One of the UK's largest housebuilders, Redrow Homes, uses the Asite Platform across its developments. Here, the Common Data Environment (CDE) provides a centralized repository where all project information is stored, tracked, reviewed, and accessible to stakeholders. The implementation allowed for better, more streamlined collaboration across the company's 16 UK offices and 2000+ staff members, and external partners.
With housing projects across the UK recognizing the potential of project management solutions, is your organization next? Take the next step—Download our free State of Construction Report now or contact us at sales-ukeu@asite.com or +44 20 4579 0736.
Asite Insights in your inbox.
Sign up for product news and our latest insights published monthly. It's a newsletter so hot, even global warming can't keep up.