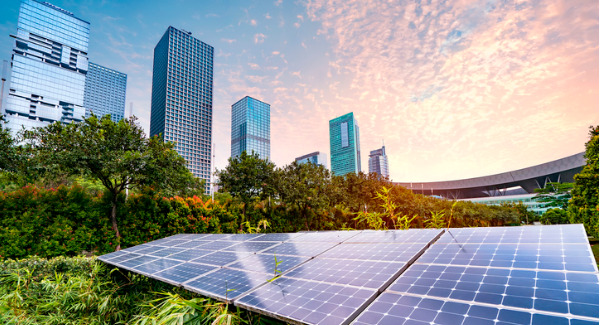 The COP26 summit cast a harsh light on the immediate threat of climate breakdown.
While the construction industry has been aware of its significant role in the climate emergency, the stats remain startling:
- Cities—through their construction and operation—are responsible for over 70% of annual global carbon emissions
- Buildings alone generate nearly 40% of annual global carbon emissions
- By 2060 the world's building stock will double, and almost 70% of the global population is projected to live in urban areas, meaning emission figures could increase
- If the cement industry were a country, it would be the third-largest CO2 emitter in the world—responsible for 7%-8% of global carbon emissions
So fundamental is the built environment's role in slowing the pace of climate change, COP26 dedicated a day to the sector.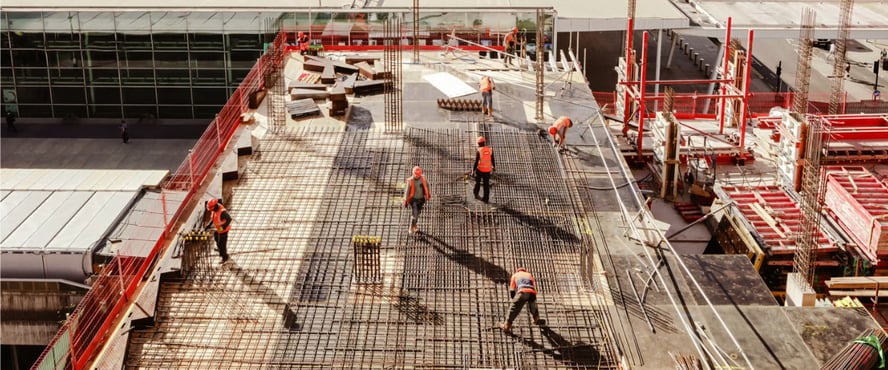 The Built Environment at COP26
As described by Roland Hunziker, director of sustainable buildings and cities at the World Business Council for Sustainable Development (WBCSD), the built environment is the "sleeping giant" of carbon emissions.
Often overlooked in global climate negotiations, the World Green Building Council, among others, heavily pushed for COP26 to dedicate a day to discuss how to decarbonize and create a more sustainable built environment.
'Cities, Regions and Built Environment Day' at COP26 saw the UK government's launch of the Urban Climate Action Programme (UCAP)—providing £27.5 million to at least 15 cities in developing countries for decarbonization efforts.
The day also saw confirmation that 1,049 cities and local governments are now participating in the Race to Zero and confirmation that 109 regions, cities, and states have signed up to Race to Resilience.
A new alliance requiring nations to set an end date for new oil and gas licensing and plans to phase out existing capacity was also launched during the day.
However, from the outset, there were calls for one technology to be pushed to the top of the agenda to mitigate the crisis.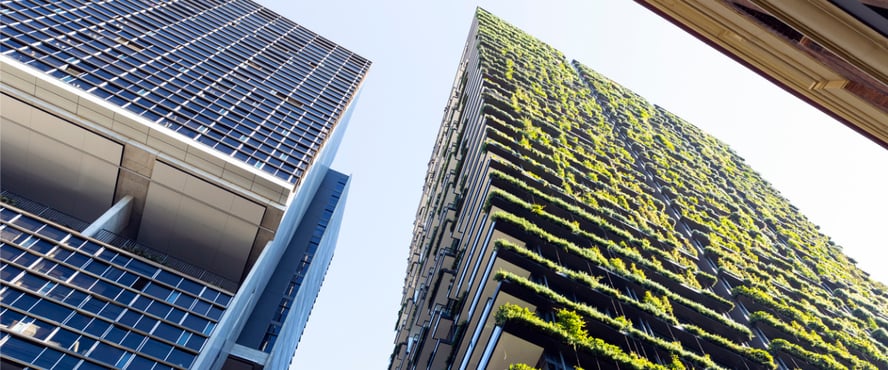 3 Ways Digital Twins Drive Sustainability
Alongside other efforts including, introducing a circular economy, limited paper usage, and using sustainable building materials, digital twins are promoted as one of the ways the industry can reduce its carbon output and introduce sustainability to the construction and operation of assets.
When it comes to sustainability and efficiency, optimization is a key driver. This is where digital twins excel.
Digital twins integrate data from several sources, allowing them to understand real-world conditions, such as energy flows, environmental conditions, and the makeup of materials, as noted by Integrated Environmental Solutions, the leading global innovator of sustainable analysis technology.
Here are just three ways digital twins can drive sustainability:
1. Identifying inefficiencies
Digital twins can identify waste within a structure—both during its construction and in its operation.
During the construction of an asset, digital twins can collect and monitor real-time data to optimize a building's operational performance and sustainability.
During the asset's operation, sustainability is further enhanced. The tech examines real-time data and alerts asset owners or operators to where an asset is losing energy—uninsulated roofs or single glazed windows, for example. Here, owners or operators can use these insights to rectify these issues and reduce inefficiencies.
2. Proactive Maintenance
According to a U.S. Department of Energy study, maintenance techniques targeting energy efficiency can result in up to 20% savings annually.
As a digital twin tracks, stores, and monitors the data of components—internal systems such as piping and electrics, boilers, and insulation panels—asset owners and managers can make predictions regarding maintenance.
Pre-empting when maintenance or upgrading is required avoids wasteful downtime, which saves money and reduces energy emissions.
3. Scenarios Simulation
Virtual replicas can also be used as simulation models.
As RHDHV—the international engineering company—suggests, these models can be used as "a predictive guide to the future." Here, models can show what will happen in the future, compare possible scenarios, and forecast outcomes. These simulations can be of both individuals and collections of assets—numerous buildings or even entire cities or states can have digital doppelgangers.
Singapore, for example, has done just this. Launched in 2014, 'Virtual Singapore,' a digital representation of the region used to predict disaster response and manage town planning with greater efficiency.
Ultimately, digital twins help visualize the invisible. They provide asset owners and operators with invaluable information to help improve the operation and output of both new and existing structures.
An Opportunity Instead of a Challenge
Digital twins offer long-term purpose and value to the sustainability of the built environment. As the World Economic Forum (WEF) states, "virtual twin technology could enable the radical action needed by stakeholders."
However, the tech doesn't currently have the widespread uptake needed to deliver on their potential. The current adoption rate of virtual twins is just 10% globally, according to WEF. Data silos, fragmentation, and a lack of integration between solutions are some of the challenges that stand in the way of its widespread use, blocking its potential.
While integration solutions and opening up data can be a daunting challenge, the construction industry needs to change its mindset and look at it as an opportunity.
An opportunity to create a better way of working that will have a lasting impact on the world around us. Helping reduce the industry's detrimental environmental output and allowing sustainability to be at the core of our industry.
Want to learn more about how digital twins can help improve the way you work? Learn more here or download our free 'Smart Retrofitting' report here.
Asite Insights in your inbox.
Sign up for product news and our latest insights published monthly. It's a newsletter so hot, even global warming can't keep up.