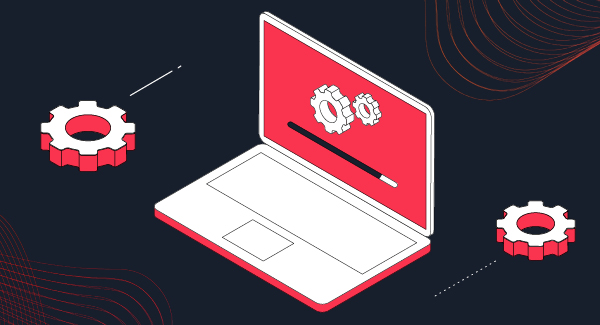 Implementing new technology, like a Document Management System (DMS), to manage your construction documents on a project or within your organization is never easy. Despite the benefits new tech brings, many new tools or software fail to get up and running.
According to JBKnowledge, the information technology services company, just over 38% of construction firms put this down to lack of staff to support the technology. Other factors, such as an aging workforce, lack of skills, and reluctance to rethink business models, also play a role here.
Let's look at how you would ensure a smooth rollout once you're ready to implement a DMS. In this case, you will want to reap the rewards of a DMS—minus the drama. Here are four simple best practices to ensure everything goes smoothly.
Clarify the importance of making the transition
Starting your implementation journey collaboratively promotes a positive outcome. So, it is essential to gain buy-in from your employees early on.
Here, communication is vital. Ensure that everyone involved in the technology is aware of the change and its benefits as early as possible. Providing staff with an introduction to the new DMS and explaining why you are implementing it is an excellent way to kick off the process.
Answer all questions and ensure that those directly involved in the day-to-day operation and management of the new DMS are involved in the implementation team.

Train your team
Despite DMS's being relatively easy to use, you cannot overlook the importance of a training session for your team.
Be sure to schedule training sessions to teach your end-users how the system operates and ensure they know how to get the most out of it. Your DMS provider should offer training that covers a variety of scenarios and everyday occurrences. These sessions often occur over a few days, so your team has the know-how to use the new DMS effortlessly.
This should all happen before the system going live to avoid any potential user errors.

Scan-in paper documents, make them digital
When implementing a new DMS, start as you mean to go on – that means getting rid of paper. One of the first things you should do upon implementation is to move away from physical documents. Instead, scan these documents and upload them digitally to your DMS.
Although this may be a time-consuming process, it will ensure your DMS has all the necessary information and documentation required to ensure a successful digital transition.

Customize your Document Management System
A good DMS should be fully configurable and adapt to your organization, aligning closely with how you operate. Once your new DMS is in place, customize it to fit your organization and staff. To achieve this, closely monitor how the platform is being used to identify any issues and put steps in place to address them. This process is performed over time as the DMS is continually monitored and accessed. Once fully configured, your new DMS will be fully tailored to the needs of your organization.
The features and benefits of implementing a well-designed DMS can impact every part of an organization, and ignoring them in today's competitive business climate is not an option. Now is the time to remove traditional paper-based solutions and move to the digital era.
Asite provides organizations with a comprehensive Document Management Solution that streamlines information management at all levels. To find out more, you can speak to a member of the team or Book a Demo.
Asite Insights in your inbox.
Sign up for product news and our latest insights published monthly. It's a newsletter so hot, even global warming can't keep up.