Adoddle Field for Site - New Site Dashboard and Navigation improvements
Asite has upgraded its Adoddle Field App with a new site dashboard mainly focussed on site related activities. The Adoddle Field for Site App is also improved for interface and navigation improvements with short-cuts to create new records or reach to your information.
---
What's new
New graphical Site dashboard focused on site-related activities.
Shortcut on the dashboard to add new defect / Site tasks.
Offline support for Site dashboard.
User interface and navigation improvements for Plans and snags.
Simplified menu for quick navigation.
Tab pinning to allow for a default landing page.
Bug Fixes and performance improvements.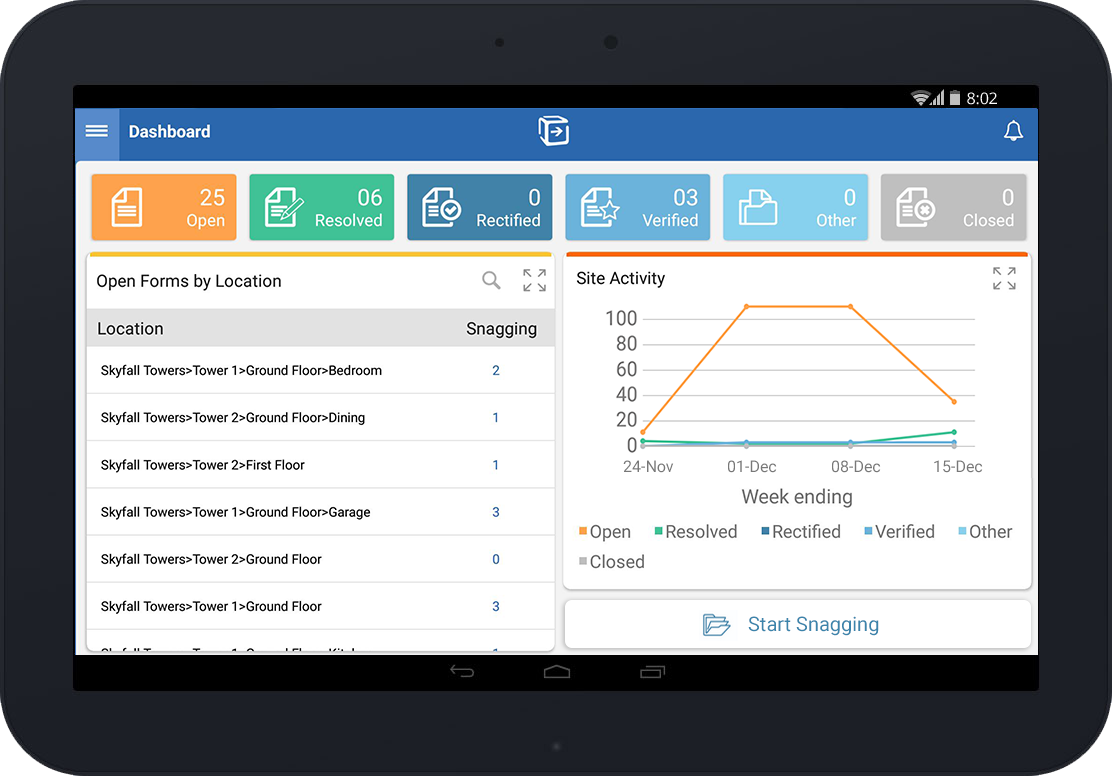 ---