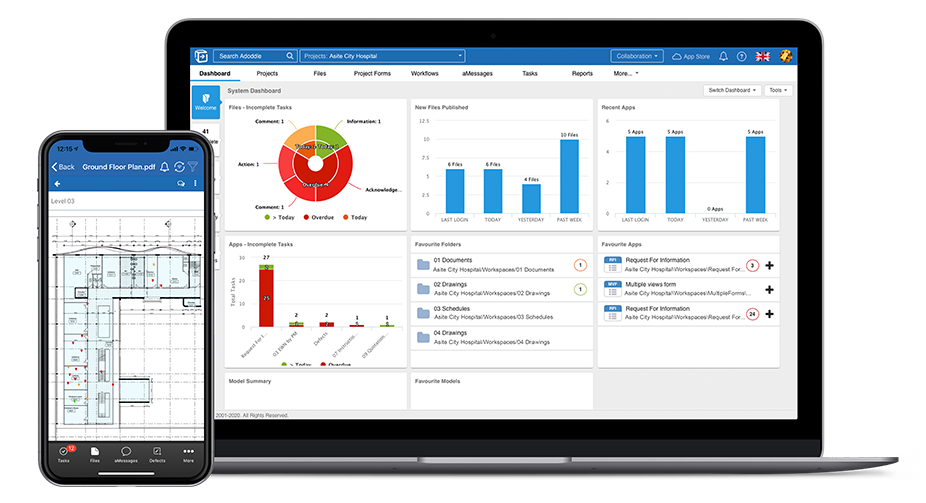 Enhancements to our international- scale Software as a Service (SaaS) platform
At Asite we remain focused on ensuring business continuity for everyone using the Asite platform and facilitating the delivery of capital projects and infrastructure developments around the world.
Asite's CEO, Nathan, has highlighted our commitment to continue to deliver at the highest levels in all circumstances and maintain platform resiliency, performance, and security.
We continue to deliver on our promises and are excited to announce our latest upgrade to the Platform: Asite 20.9 – an enhancement of our international-scale Software as a Service (SaaS) platform.
---
Here is a quick overview of the new features:
Common Data Environment (CDE)
Improved control of private distribution groups with Asite CDE
We are committed to helping you take full control of your data and who gets to see it when. Asite now enables fine-grained visibility management of private distributions at object-level, namely distribution groups, role, organization, and user-level. This feature will prove beneficial to project members who switch roles and need full access to all private information, including historic project information. It also allows Administrators to track and assign visibility in two-clicks.
Fast and simple column filtering
You can now quickly filter directly from your column lists without the added overhead of building search queries. It's just as easy as filtering on a column in an Excel sheet.
Calculation wizard for your Apps with Asite AppBuilder
Enhance your App design by using the calculation wizard to display calculated fields on your form or use them for conditional display
Create any Form on a Calibrated Drawing with Field Management
Asite allows site users to create any type of form on a calibrated drawing, enabling them to pin-point the form to a specific location on the project. Project teams can now easily track all outstanding site tasks, such as Defects, Snags, Punchlists, Checklists, Inspections, and manage Inspections online or offline.
---
Supply Chain Management (SCM)
Capital Project Owners and Prime Contractors can now fast-track prequalification by issuing invitations to external subcontractors directly from Asite. This feature significantly broadens the audience of potential subcontractors for project owners, saving time in the procurement process. For subcontractors, this means you can express interest and participate with no subscription hassle and zero barriers to entry.
Asite is also introducing an intuitive interface that allows project owners to quickly onboard subcontractors into their supply chain network. The enhancements offer easy configuration and customization of prequalification templates to source suppliers and keeps procurement costs down.
We recognize the importance of your feedback and continually work to improve the Asite platform with new features and improvements. Please do not hesitate to get in touch with your comments and suggestions.
---
For detailed information about this release, please click the button below.


Denis Antony
Denis Antony, is a Senior Vice President Global Product Management at Asite leading the new product initiatives and innovations for the Adoddle VM and CDE (Common Data Environment) platform. He has overall 22 years of experience in the Information Technology and FMCG industry, expert at working in an environment of constant change and in managing multiple priorities in a fast-paced setting.
Asite Insights in your inbox.
Sign up for product news and our latest insights published monthly. It's a newsletter so hot, even global warming can't keep up.