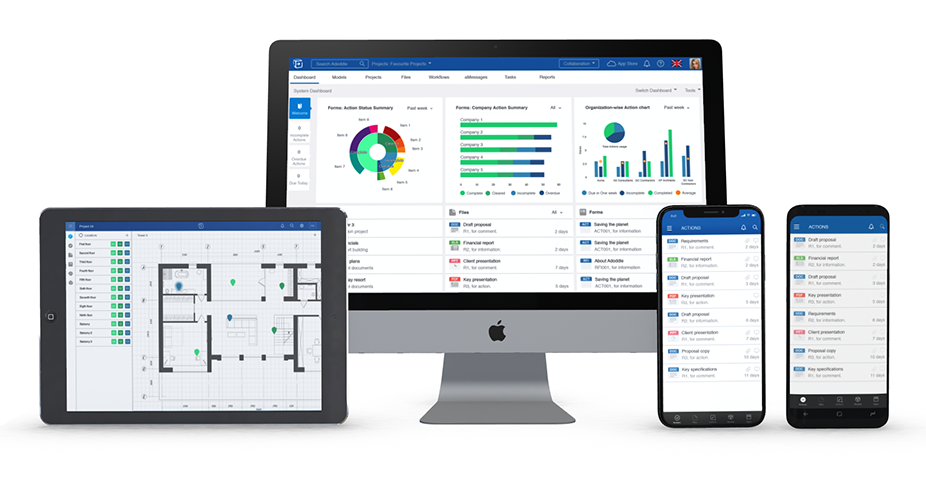 Asite is excited to announce our latest upgrade to the Asite Platform: Release 20.8.
Vendor Marketplace
Capital Project Owners and Prime Contractors can now issue bid opportunities and RFPs to public procurement portals such as the Official Journal of the European Union (OJEU) and other public sector portals directly from Asite. This hugely broadens the audience for potential vendors and can deliver significant value to the procurement process for project owners. For vendors, this means you can express interest and participate with no subscription hassle and zero barrier to entry.
For private-sector project owners, we've also introduced seamless integration of the supplier registration and prequalification process to help them confidently source suppliers and then target work packages to qualified trades in their supply chain the first time, keeping procurement costs down.
---
Integration Announced with Enterprise Cyber-Security (SIEM)
By popular demand from our enterprise customer base, we have now released a production integration connector for enterprise-level SIEM (Security Incident and Event Management) tools. IT Security teams can now configure the Asite platform to push events such as user authentication, project access and user role assignment among many others to their SIEM infrastructure via the Asite workflow engine without writing any underlying code.
---
Share Dashboards and Search Filters
Graphical dashboards and sophisticated search filters can now be shared with distribution groups and with individual users.
---
Add Some Color, Any Color
We've extended the color-picker options in AppBuilder. You now have access to the entire range of RGB, HEX, and HSL color palettes when you're designing the next great Asite Form or App for your project team.
---
Synchronization support added
Seamless synchronization of form status and close-due-date between your Asite apps and the Asite platform is now supported.
---
Offline Working for all Asite Forms in Field
While using Asite Forms you can now respond to, edit and draft messages in both online and offline mode. Offline messages sync automatically once you are back online.
---
Visual Workflow engine enhanced
Automatic assignment of any and all form tasks is now supported via system tasks. This means there will be even more time for your users to focus on their day-jobs as the Asite Platform takes care of all the heavy lifting for your project workflows.
---
For detailed information about this release, please click the button below.


---
Asite's vision is to connect people and help the world build better.
Asite's platform enables organizations working on large capital projects to come together, plan, design, and build with seamless information sharing across the entire supply chain.
Asite SCM is our Supply Chain Management solution, which helps capital project owners and Tier-1 contractors to integrate and manage their extended supply chain for delivering on capital projects. Asite PPM is our Project Portfolio Management solution, which gives you and your extended supply chain shared visibility of your capital projects. Asite APM is our Asset Performance Management solution, which allows you to keep track of your complex, ever-changing register of capital assets. Together they enable organizations to build digital engineering teams that can deliver digital twins and just plain build better.
The company is headquartered in London's Tech City and has regional offices in New York, Houston, Ft. Lauderdale, Dubai, Sydney, Hong Kong, and Ahmedabad (India).
For more information about Asite, please contact sales@asite.com.
Denis Antony
Denis Antony, is a Senior Vice President Global Product Management at Asite leading the new product initiatives and innovations for the Adoddle VM and CDE (Common Data Environment) platform. He has overall 22 years of experience in the Information Technology and FMCG industry, expert at working in an environment of constant change and in managing multiple priorities in a fast-paced setting.
Asite Insights in your inbox.
Sign up for product news and our latest insights published monthly. It's a newsletter so hot, even global warming can't keep up.