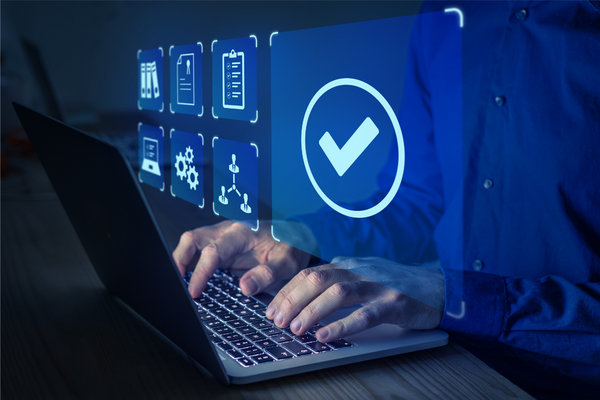 Delays, cost overruns, and disputes are all too common in the Architectural, Engineering, Construction, and Operational (AECO) industries. In fact, large projects typically take 20% longer to finish and can run up to 80% over budget, according to McKinsey Global Institute.
These issues can be put down to poor information management. This is hardly surprising, considering a single construction project produces a massive amount of data and information from various sources. Typically, you have multiple stakeholders from varying disciplines contributing work and deliverables in different formats.
The result? Inaccessible and unreliable project data and information.
Many of these challenges can be solved by simply applying Better Information Management processes, more commonly referred to as Building Information Modelling (BIM), and implementing the right technologies to facilitate them.
But with better information management processes comes the need for standards to streamline these new ways of working.
This is where ISO 19650 comes in.
---
What is ISO 19650?
The ISO 19650 standard is "an international standard for managing information over the whole lifecycle of a built asset using building information modeling (BIM)."
The framework was developed to outline the recommended collaborative processes for effectively managing information about buildings and all other types of assets in the Built Environment—building, infrastructure, and the systems and components throughout the asset lifecycle.
Ultimately, the suite of standards details the best practices for information management within the AECO industry.
The suite of standards is relatively new, moving from a UK standard to an international standard in 2019. They were built based on lessons, and good practices learned from implementing the British BS 1192 and PAS 1192 standards within the UK and international construction industries.
The framework is supported by key construction bodies worldwide.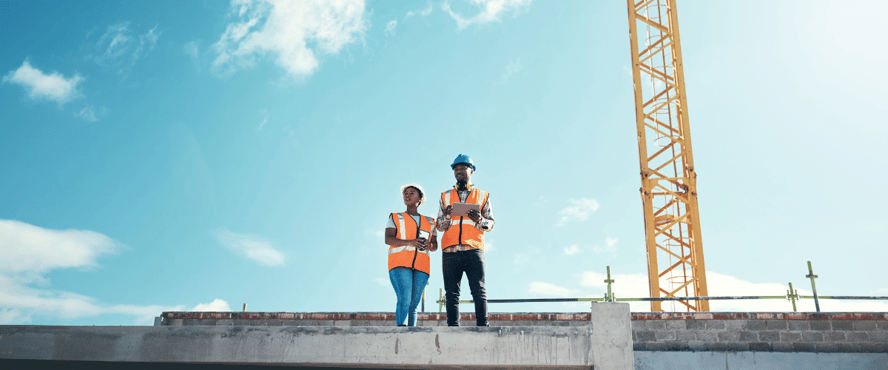 Embracing Digital Ways of Working
As the industry moves to more digital ways of working, stakeholders need to collaborate and communicate in an open and structured manner to control the digital flow of information and outcomes.
ISO 19650 offers this approach.
The purpose of the standard is to provide the right information, to the right person, at the right time to make the right decision. It defines information management principles and requirements within a broader context of digital transformation. This ensures accurate information sharing, with a unique reference code (or fingerprint) marked on each iteration.
By using standardized naming conventions, a unique reference code is created. This allows iterations of a document to be tracked with the same reference code. As a result, tracking functionality is facilitated by additional metadata assigned to documents.
Another framework fundamental is the required use of a Common Data Environment (CDE)—an information management platform that facilitates collaborative information exchange across all project stakeholders across the asset lifecycle.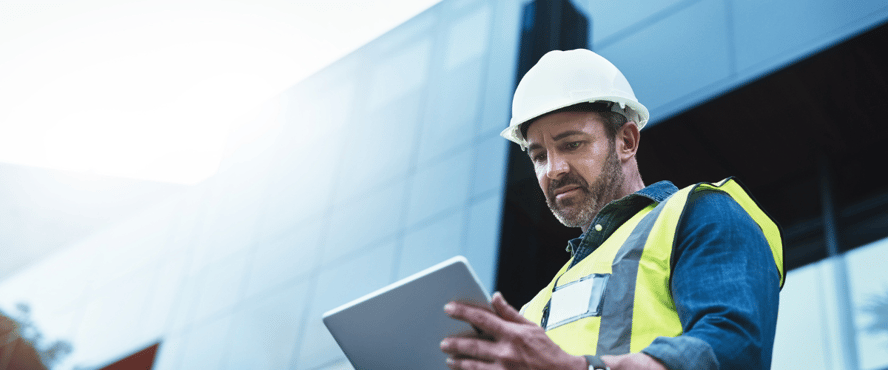 5

Benefits of Becoming ISO 19650 Compliant
The ISO 19650 suite of standards addresses the organization and digitization of information challenges within our built environment.
While many may be apprehensive about investing in BIM and implementing the right technologies and processes to facilitate it, it's clear that the benefits of becoming ISO 19650 compliant are worth the investment.
Here are just five benefits of becoming ISO 19650 compliant:
1. You Ensure the Right People Have the Right Information
One of the most fundamental aspects of the ISO 19650 suite of standards is ensuring the right people have the correct information at the right time.
While this may seem like a simple benefit, information not being in the right person's hands when required has been known to cause significant project delays. With ISO 19650, ambiguity ends, and projects can push forward.
2. You Save Time and Money
With better information management comes cost savings and time back to your workers.
The ISO 19650 standard helps increase the efficiency of information processes, improve the clarity of the information, and facilitate better collaboration. This allows projects globally to increase productivity.
Consider this stat: according to a recent KPMG report, between £5.10 and £6 of direct labor productivity gains could be made for every £1 invested in information management.
3. You Get a Better Overall View of Your Project
Projects typically bring together numerous players from different backgrounds, all inputting information in various formats at different times.
Project owners can streamline complex processes with Information Deliver Planning (IDP)—a key component of becoming ISO 19650 compliant.
Simply put, IDP takes what is usually in a manual spreadsheet and offers users a proactive and trackable project management tool. This enhances project visibility and helps keep your projects on track.
4. You Keep Risk to a Minimum
The ISO 19650 suite of standards helps mitigate some of the risks associated with construction.
Everyone has access to the project information they require. Deadlines and deliverables are crystal clear. Roles and responsibilities are clearly outlined. The health and safety of workers on-site is improved. Any errors or mistakes are easier to spot and deal with before they get too far.
Take automated workflows, for example. Here, the relevant information is automatically sent to the right person for approval. Stakeholders can no longer claim not to have been given the correct information, and if the project becomes stalled, it's easier to pinpoint the blocker.
5. You No Longer Have Double Vision
The ISO 19650 suite of standards avoids duplication.
With the standardized naming convention, documents are inputted into the CDE with clear and concise metadata. This outlines precisely which iteration the document is. In some cases, the most up-to-date version will override the previous version—meaning no one is left unsure about the latest edition. And as each ID is unique, you no longer must worry about multiple files with the same name.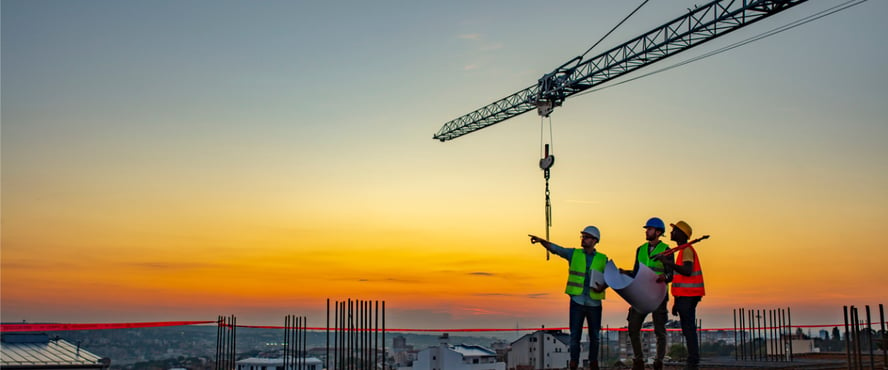 Asite at the Forefront of ISO 19650 Standards
Asite has been at the forefront of advancements within the construction industry worldwide for many years.
As members of the BSI Associate Consulting Programme, the Asite Digital Engineering team is part of a select group assured to consult on the BS EN ISO 19650 series of standards.
One of the Asite Digital Engineering team's primary focuses is their ISO 19650 consultancy to their clients. They offer implementation and compliance advice, and "health checks" to ensure that projects continually adhere to best practices.
The team is also committed to facilitating the growing adoption of BIM within the construction industry. Helping to transform how we design, build, operate, and integrate our built environment and infrastructure.
ISO 19650 is transforming the global construction industry by providing a framework that facilitates regional and cross-border collaboration through an internationally recognized way of managing asset information throughout the asset lifecycle.
With high-level BIM usage throughout the region not too far away, now is the time to get ahead of the game. It may be time for those in Asia-Pacific to get on board.
Is 2023 the year you become ISO 19650 compliant? Get started now and download your free ISO 19650 Parts 1 & 2 Guide or talk to a member of our team today.
Asite Insights in your inbox.
Sign up for product news and our latest insights published monthly. It's a newsletter so hot, even global warming can't keep up.