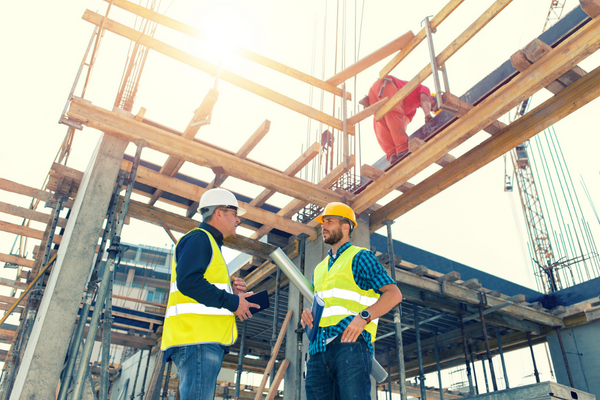 The construction industry is one of the world's most visible industries. Responsible for creating the world around us from our hospitals and workplaces to our schools and homes, the construction industry is everywhere.
In the UK, construction—and all sectors within it—is a backbone of the economy:
- Employing over 3 million people
- Contributing 7% of GDP
- Having an output of over £100 billion per annum
But it's not just the economy that construction plays a role in.
Sustainability and the global climate crisis are issues that directly impact the industry—or rather, the industry directly impacts.
For starters, consider this scary statistic: the industry is responsible for 39% of carbon emissions globally and uses 32% of the world's natural resources.
While the industry is adopting a more sustainable approach, it has a long way to go to overcome its image as one of the world's biggest carbon emitters.
Coupled with the Social Value Act—the requirement from the UK Government for construction contracts of all sizes in the UK to include a social value plan—and issues like the economy and the climate on the table, it's hardly surprising social value is quickly becoming a hot topic.
---
Understanding Social Value
In its simplest terms, social value is the conscious effort of an organization to deliver outcomes that benefit local communities and society. For the construction industry, some tangible outcomes organizations can create include training, employing long-term unemployed people, supporting local businesses, creating thriving social networks, and reducing air pollution.
The Better Buildings Partnership is a collaboration of the UK's leading commercial property owners who work together to improve the sustainability of existing commercial building stock. Social value is created when "buildings, places, and infrastructure support environmental, economic and social well-being, and in doing so improve the quality of life of people."
While these outcomes can include a wide range of things, the UK Green Building Council (UKGBC) organizes outcomes under three broad themes: jobs and economic growth; health, well-being, and the environment; and strength of community.
The AECO industry has a significant capacity to create social value and deliver a wide range of additional outcomes throughout a project lifecycle and beyond.
How can smart construction help increase social value throughout the project lifecycle? Using technology, industry can move to build and grow more sustainably and economically—significantly increasing social value.
Here are just some of the methods and solutions the industry can adopt to achieve these outcomes:
3 Ways to Introduce Social Value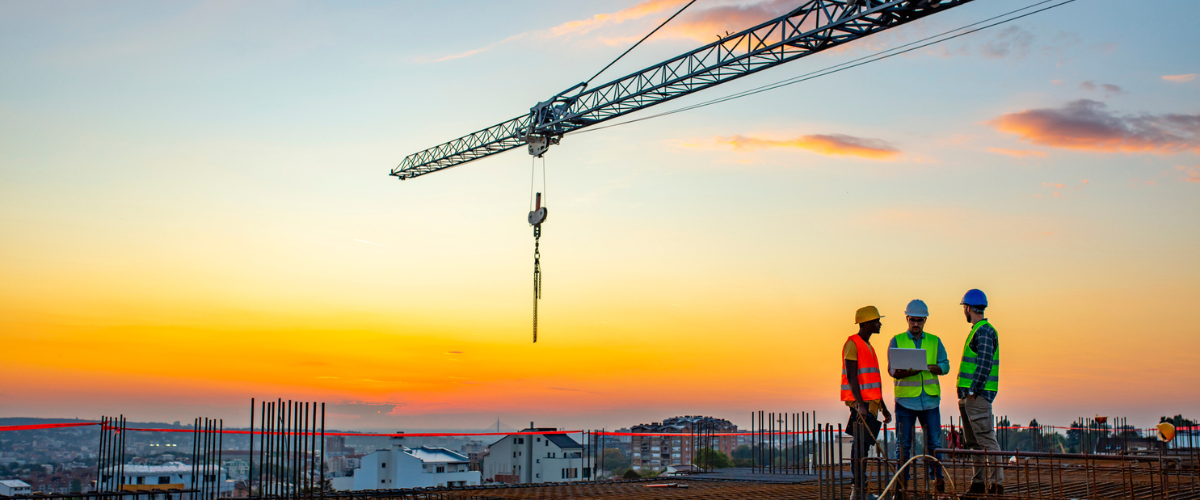 1. MMC Improving Local Communities and Answering the Housing Crisis
Modular homes are a prime example of Modern Methods of Construction (MMC), i.e., moving construction of new homes from onsite to a factory setting.
Modular homes have several advantages: they can be built faster and cheaper than traditional homes, produce less waste, and ensure homes are assembled under strict quality-controlled conditions. Here, homes can be made entirely offsite, or prefabricated components can be developed for walls, floors, and roofs. Every construction stage is documented, and component and lifecycle costs are easily managed.
Modular homes also answer several social queries.
According to Kier—a leading UK construction and infrastructure services company—MMC can also help drive social and economic prosperity. This is achieved by moving elements of the construction process to deprived areas, thus improving well-being, providing sustainable jobs, and narrowing productivity gaps.
According to the UK trade body, Make Modular, MMC provides in the UK has the capacity to deliver over 15,000 homes a year by 2024—making waves in answering the UK's housing crisis while positively impacting society.
---
2. Smart Supply Chains
According to United Nations Global Impact, a company's entire supply chain can make a significant impact in promoting human rights, fair labor practices, environmental progress, and anti-corruption policies.
However, according to UN Global Compact participants, supply chain practices are seen as one of the biggest challenges to improving sustainability performance.
In fact, global supply chains have been in disarray for quite some time now.
Long-lasting repercussions from the COVID-19 pandemic—including global material shortages and rising prices—and impacts from the Russia-Ukraine war have meant global supply chains are struggling.
While smart solutions can not magically solve these issues, they can make headway in changing the sector and promoting a future of healthy supply chains.
Smart technologies—such as a supply chain management solution—can be adopted to improve the work of individual companies and suppliers, reduce inefficacies, and create best practices that will have direct economic benefits.
---
3.
Digital Twins Opening a World of Sustainable Opportunities
Digital twins are opening a world of possibilities when it comes to social value—sustainability specifically.
When it comes to sustainability and resource efficiency, optimization is a key driver. This is where digital twins excel. So much so that in the UK, the Institution of Civil Engineers is touting digital twins as the key to achieving net zero emissions by 2050.  
Digital twins integrate data from several sources, allowing them to understand real-world conditions, such as energy flows, environmental conditions, and the makeup of materials, as noted by Integrated Environmental Solutions, the leading global innovator of sustainable analysis technology.
Here, the innovative tech can identify inefficiencies, simulate scenarios, and enable proactive maintenance. Ultimately, digital twins help visualize the invisible. They provide asset owners and operators with invaluable information to help improve the operation and output of both new and existing structures.
With social value rising in the list of topics the AECO industry needs to be aware of, it's time to understand what it can mean for your business and how smart solutions can make a difference. Ready to discover more? Take the next step—Download our free Smart Retrofitting Report now or contact us at sales-ukeu@asite.com or +44 20 4579 0736.
Asite Insights in your inbox.
Sign up for product news and our latest insights published monthly. It's a newsletter so hot, even global warming can't keep up.