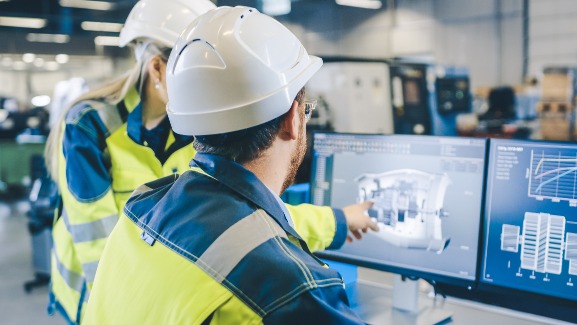 Digital twins are revolutionizing the construction industry globally.
They can:
- Provide the answer to construction's sustainability issue
- Improve the way we build and operate capital projects
- Help us weave the golden thread—maintain an accurate and up-to-date record of the data needed to maintain and operate an asset
The potential of digital twins is immense. So much so a recent study suggests the digital twin market will be worth $48.2 billion by 2026.
So, with digital tech taking off, how exactly does it work?
A digital twin combines different technologies, including sensors and Industrial Internet of Things (IoT) data collection tools, and applies advanced analytics and machine learning to gain valuable real-time insights into a physical asset's progress, performance, and operation.
It is also continuously updated, meaning that work completed on the asset during the operation and maintenance stage is documented, and this data is logged for future reference.
Digital twins can be created at the beginning of a project or retroactively using sensors and data inputs from the existing asset to create a simulation model, which becomes a digital model.
Of all the use cases and potential, cities have become one of the early adopters of this digital tech and are reaping the rewards it has to offer.
Currently, only a handful of cities are using the technology, but who are they?
How Cities Are Using Digital Twin
City planners are using virtual models to gain a competitive edge.
How? As digital twins replicate buildings, their systems, and operations, a federation of connected digital twin models can be created that transcends sectors. Pretty much everything that comprises a city—transport, pavement, building, energy, water, and telecommunications—can be monitored within the digital twin.
Here, the tech can anticipate problems, simulate scenarios, and make decisions with remarkable foresight. This creates invaluable information that helps city planners understand how a city operates or could operate—depending on whether the digital twin is used before the city is built or retroactively.
City planners, construction stakeholders, and operation and asset managers can use these insights to improve energy consumption, environmental conditions, public safety, and waste management to security monitoring, mobility improvements, and infrastructure management.
With benefits like this, it's unsurprising digital twins are becoming big business. According to ABI Research, by 2025, approximately 500 cities worldwide will be using some sort of urban twin.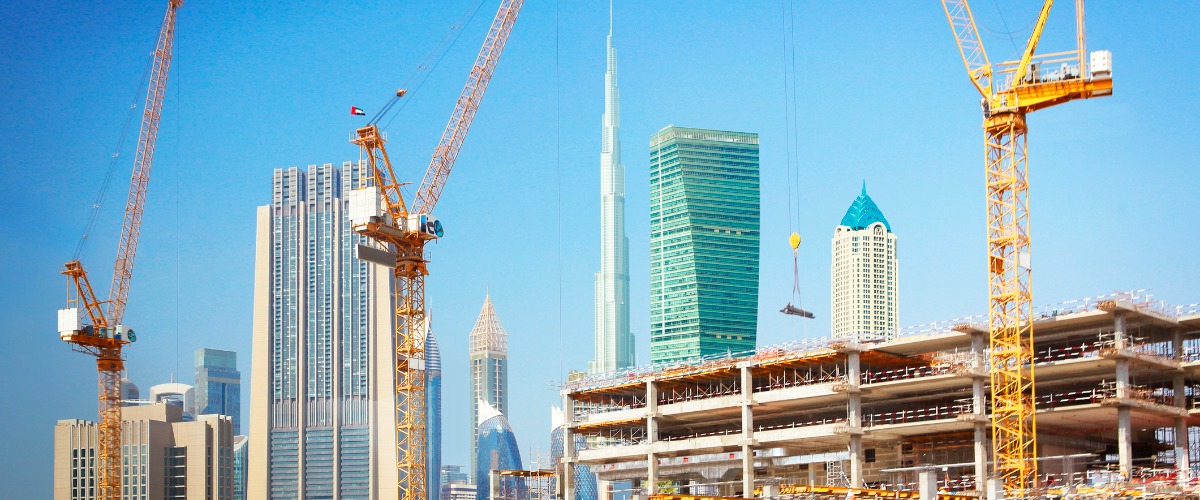 What's Next for Digital Twins?
Digital twins, alongside their other construction technology counterparts, are on the rise globally. No more so than the Middle East, where the tech is really gaining ground.
The innovative technology was used during the Expo 2020 Dubai to create a digital twin of the Expo site. The Expo twin covers over 200 buildings across the huge 4.38km2 site. This unique site is acting as a testbed for new technologies and innovations with digital twins being touted as the key to driving energy efficiency, optimizing processes, and enable smart decision making.
But in order to extract the most value from the tech, we need to improve how the industry operates. In the words of Asite CEO Nathan Doughty, "For digital twin technology to realize its potential, we need a common open platform that will allow us to send, receive, capture, store, and share structured and unstructured data. This will help us to collaborate without barriers and specifically, without vendor lock-in or proprietary software."
The Asite Platform supports connectivity and the implementation of a golden thread, providing a single source of truth in the form of the Asite Common Data Environment (CDE)—an Information Management Platform.
Following project completion, the Asite CDE not only serves as an invaluable auditable archive but exists as a dynamic "as-maintained" record that is continually updated with asset information. The Asite Asset Performance Management (APM) solution connects the physical and the digital, capturing dynamic data from the physical asset and representing it digitally, enabling object-orientated information management.
By facilitating the consolidation of associated objects, documents, and forms—a fundamental component in creating a digital twin—Asite becomes a hub or a central manager of information.
The clear next step to successful digital twins is to work together openly and transparently. The Asite Ecosystem—a space to connect solutions—supported by the Asite API and CDE, is our contribution to this cause and a truly open platform for everyone in the built environment.
Ready to learn more about how digital twins can revolutionize your projects? The Asite Platform supports the collaborative nature of digital twins and provides stakeholders with the tools they need to collaborate and share information in a secure online environment. Learn more here.
Asite Insights in your inbox.
Sign up for product news and our latest insights published monthly. It's a newsletter so hot, even global warming can't keep up.