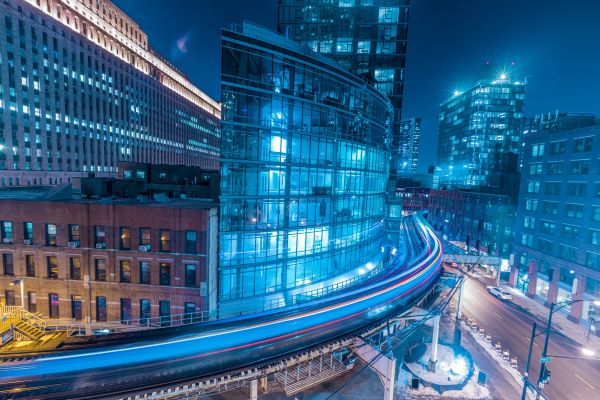 This month marks one year since President Joe Biden signed the mammoth $1.2 Trillion Infrastructure Investment & Jobs Act (IIJA). When it passed, the bill generated lots of commentary and coverage (check out our initial takeaways here). As time passed, the excitement dimmed, and the media focused on the next story.
However, a huge bill, like IIJA, is impactful for years to come. One year out, let's review the rollout of IIJA and the projects funded—from planes, trains, and ports.
---
$550 Billion in New Funding
In the 1985 movie Brewster's Millions, the protagonist is challenged to spend $30 million in 30 days, leading him to spend frivolously. Those controlling the purse strings of the IIJA, however, are striving to be wise stewards of the funds. The bill includes $550 billion of new funding, i.e. above baseline levels, and impacts every infrastructure sector.
So, what is the government doing to ensure they spend the money wisely? Well, access to the funds requires states to "… apply for funding through a competitive process requiring proposals and plans for the projects' scope, anticipated improvements and benefits. Elected and appointed leaders of the successful recipients will need to determine the processes and procedures their organizations will implement to properly administer the grants they receive."
It's important to understand that it will take years to distribute the funds, and the projects that take place as part of the infrastructure bill will go on even longer. "The pace at which federal funds reach different places nationally depends on the types of projects pursued and the types of programs channeling resources to these projects," according to the Brookings Institute.
Determining worthy projects is only part of the challenge of moving forward. The Brookings Institute notes that sudden increases in government spending tend "… to have profound impacts on internal government operations, the demand for labor, and the related supply chains." Remember, many in the construction industry were struggling to find sufficient labor before the IIJA was passed. Plus, the challenges related to the supply chain are well known.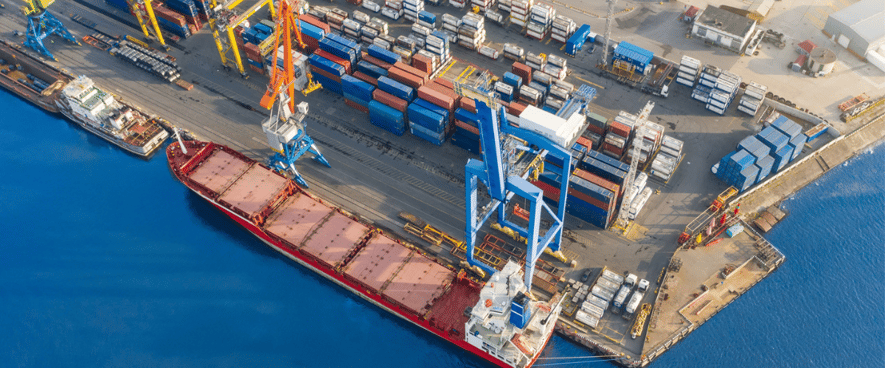 Speeding Up the Pace of Projects
Some projects have already begun moving forward, thanks to funds from the IIJA. However, the funding has been uneven. Jill Jamieson, Chief Executive of Illuminati Infrastructure, a public sector advisory firm, said, "Funding associated with pre-existing programs was pretty swift, but where it involved new programs, it has been sluggish. It's, particularly in this inflationary environment. This pace may not be slow by Washington standards, but it is by investment standards."
The White House is not happy with the pace of spending, as evidenced by its October 2022 Accelerating Infrastructure Summit. The goal of the summit was to develop strategies for shaving project-delivery times. Smart contracts could be helpful.
According to Mitch Landrieu, White House director of infrastructure implementation, approximately $180 billion in funds from the law have been announced or distributed. He added that "…federal agencies are focused on moving quickly on design, construction and permitting, but … also noted that more than 90% of IIJA's funds will flow to states and other non-federal entities, which will be the ones that issue project contracts."
As part of the conference, the White House released an action plan on expediting infrastructure projects, noted new tools from the U.S. Department of Transportation, and called for faster federal permitting. Construction companies can also use tools for help tracking permits and managing inspections.

To understand the breadth of the projects, there is a maps dashboard of funding and announced projects.
---
Planes, Trains, & Ports Receive Funding
Let's look at some project areas that have received funds from the IIJA.
1. Airports
According to the United States Department of Transportation (USDOT), 85 airports have gotten grants to improve terminals. "The grants expand capacity at our nation's airport terminals, increase energy efficiency, promote competition, and provide greater accessibility for individuals with disabilities. Two grants will also be awarded to build new air traffic control towers," according to the USDOT.
Airports in cities across the U.S. are grant recipients. The cities include Pittsburgh, Chattanooga, Huntsville, Orlando, Dallas-Fort Worth, Boise, Seattle-Tacoma, Flint, Dexter (Maine), Phoenix, Minneapolis, and Boston to name a few.
Another press release from the USDOT says 166 projects have received funding from the IIJA to modernize transportation. The projects will make transportation more affordable, increase safety, and strengthen supply chains.
The projects listed are in Arizona, Nevada, Florida, North Carolina, New Hampshire, New Jersey, Louisiana, Tennessee, and Maryland.
Projects in Orlando and Dallas-Fort Worth are receiving the most funding. A $50 million project at Orlando International Airport involves constructing four gates to serve large planes. The USDOT says, "The project increases capacity, provides ADA-compliant facilities, achieves LEED (Leadership in Energy and Environmental Design) certification, and provides for increased competition."
At Dallas-Fort Worth, the $35 million project is "to construct a zero-carbon electrical central utility plant to assist the airport in achieving its goal of net-zero carbon emissions by 2030."
Multiple projects received less than $1 million in funding. The smallest—$129,675—went to Washington Municipal Airport in Washington, Iowa. The team is installing a solar power system-related electrical efficiency enhancements for the general aviation terminal.
2. Transit & Port Projects
One of the more unique projects on the list is one in Maryland. The funding is for construction and improvements around a train station. The project scope includes a new Train Hall, new sidewalks, and traffic calming improvements. The area has been a safety hazard with, "…more than 150 crashes, 2 fatalities, and 50 injuries in the last three years on Garden City Drive near the station."
A second interesting project—New Birth 301—is taking place in Tampa. The project will add capacity, create hundreds of jobs, and reduce emissions at the Port Redwing facility, which handles construction materials, agricultural and phosphate products, heavy machinery, and other cargo.
The team is "… connecting Berths 300 and 302 with a 1,025-foot dock, the facility will have a 3,000-linear-foot berth capable of simultaneously docking three of the largest dry bulk/multi-purpose cargo vessels that can navigate the newly expanded Big Bend Channel." One of the benefits of the added capacity is that the port can process more cargo which will positively impact the supply chain.
3. U.S. Battery Supply Chain Project
The Department of Energy, according to CNN, is being awarded $2.8 billion from the IIJA.
The money is being doled out to 12 states for 20 manufacturing and processing companies for projects. "The battery investments include components affecting both the electric grid and electric vehicles." CNN said a DOE fact sheet explained there will be enough lithium developed "… to supply over 2 million electric vehicles annually and establish significant domestic production of graphite and nickel."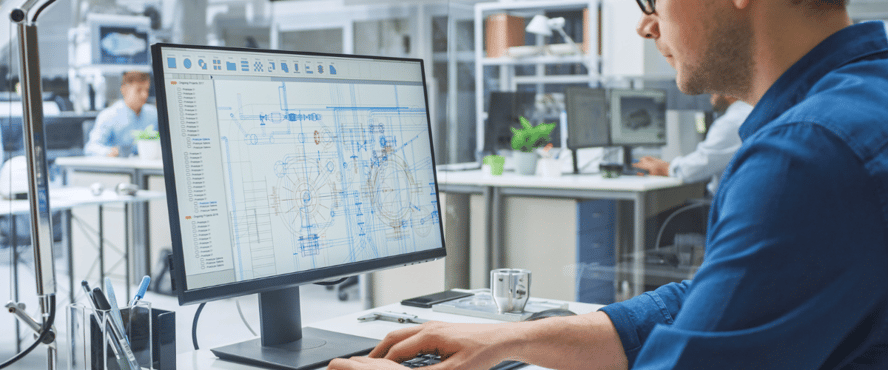 Investing in Technology
The government owes it to the public to use IIJA funds sensibly and on impactful projects. Once projects are selected to be recipients of grants, they can be managed better with technology, including BIM and audit trails. Careful usage of the money will encourage the public and make them feel their tax dollars are well spent.
In its Action Plan for Accelerating Infrastructure, the Biden administration calls for establishing the DOT Project Delivery Center of Excellence to improve project delivery.
One of the best ways to ensure infrastructure dollars wisely is by unlocking the benefits of construction technology.
Just consider these stats:
- A 15% rise in productivity is possible within the next decade with construction technology, according to McKinsey
- 25% can be added to the cost of a project due to lack of efficiency, according to B1M
- Up to $8 of direct labor productivity gains could be made for every $1 invested in improving information management
- According to Deloitte, "connected construction" will be one of the most significant areas of growth for the construction industry in the coming years
- McKinsey predicts the construction industry is now entering a "platform era," which involves moving from point solutions to integrated solutions
Want to learn more? See how the Asite Common Data Environment (CDE) helps you successfully deliver projects with highly configurable workflows that work with your processes, real-time dashboards that deliver complete project visibility, and painless, easy collaboration tools so you can keep your project on track. Learn more here.
Larry Bernstein
Larry is a New Jersey-based writer who specializes in construction and construction technology.
Asite Insights in your inbox.
Sign up for product news and our latest insights published monthly. It's a newsletter so hot, even global warming can't keep up.