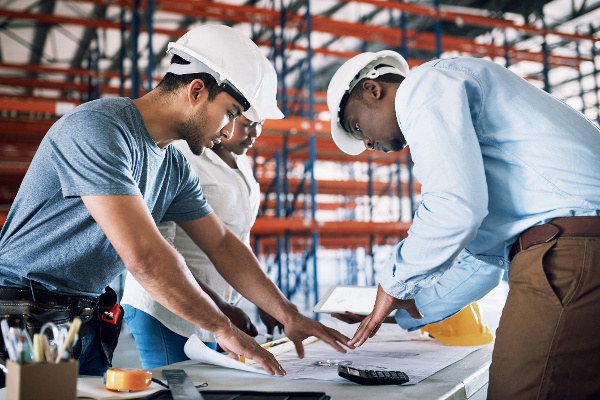 Think of some exciting and innovative construction projects happening around the world today—the Museum of the Future in Dubai, NEOM in Saudi Arabia, the Bullet Train in India, connecting Ahmedabad to Mumbai, the Thames Tideway super sewer in London, or the California high-speed rail project in the United States.
Now think of all these mega projects being managed using spreadsheets or a mixture of spreadsheets, emails, Dropbox, and a few point solutions—baffling, isn't it?
Discover How a CDE Can be the Answer to Improving Your Projects
Spreadsheets are a particularly bad habit the construction industry can't kick. The tool is still being used to manage projects worldwide. According to JB Knowledge, spreadsheet reliance in the construction industry has only dropped by just over 2% between 2020 and 2021.
While the tool has its use—mainly on smaller projects where information is passed between 2-3 people—it was never intended for how we use the software today.
If you're struggling to kick your spreadsheet addiction, here are just five of the way spreadsheets let your projects down:
---
1.

You Struggle to Get on Board with BIM
BIM is fast becoming a fundamental part of planning, designing, building, and managing assets. And for BIM, collaboration is king.
Building Information Modeling (BIM) is a "digital representation of a physical building or infrastructure asset," and effective collaboration is at its heart. Underpinned by digital technologies, BIM facilitates design, construction, and operation processes and helps get your entire team on the same page—or model.
Based on defined standards, open workflows, and model-centered communication, BIM relies on collaboration between project teams to be successful.
With BIM taking off in a big way—many regions require BIM on projects alongside mandating ISO 19650 compliance—those who rely on spreadsheets to manage their projects will be prevented from boarding the BIM train.

2. You're Jeopardizing Your Future
Construction technology continues to be developed at lightning speed.
Digital collaborative contracts, 3D printed buildings, documenting snags in a few taps on your tablet, even producing concrete based on tech—ConTech is improving every aspect of the asset lifecycle. These innovations enhance life for all who work in construction—from the jobsite to those back in the office.
Unfortunately, spreadsheets simply aren't in the mix.
Connected construction and "the platform era," according to McKinsey, is where the industry is headed. But for companies relying on cells, sheets, and workbooks to manage their projects run the risk of getting left behind in this new age of construction.
---
3. You're Wasting Time Copying and Pasting Errors
When managing your project in a spreadsheet, information comes in from all angles. Data from your contractors, information from your team on-site, and decisions made by the asset owner. All this information must be input into a single workbook. This leaves your project open to input errors.
According to several studies published in the early 2010s, 88% of all spreadsheets contain "significant" errors, caused mainly by users.
Think about it: you're copying and pasting data from one point to another or manually keying in figures. Errors are easy to make, but these errors often hide in plain sight—a wrong digit here or a miscalculation there. Consider when you use a formula that you don't realize is outdated or entered incorrectly at the start.
As spreadsheets get passed around—from contractor to project manager and back again—the opportunity for errors multiplies. This means you could easily be working from the completely wrong data. This is where disaster strikes.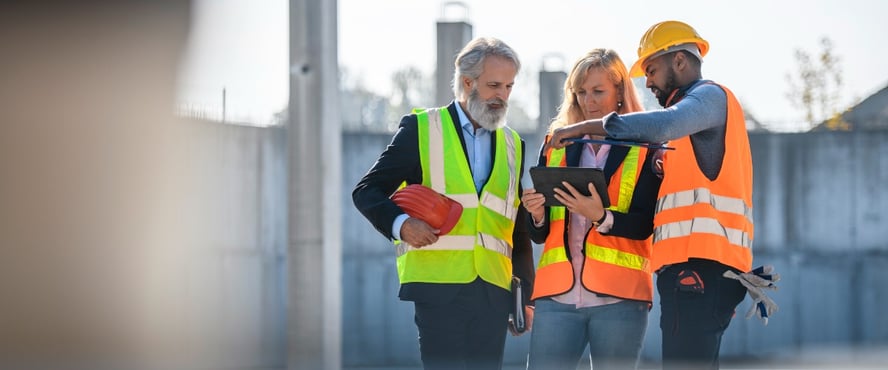 4. Version Control Becomes the Stuff of Nightmares
How do you share a spreadsheet?
Most spreadsheets are stored as static files on a computer rather than in a cloud-based solution. This makes file-sharing between multiple subcontractors a mammoth task.
Instead of updating docs in real-time, subs must wait for the edit functionality to become available, input their data, and resave the spreadsheet. To get around this, many download their own versions and update that as they go, leaving it up to someone else to consolidate later.
Here, multiple versions of the same document could be in circulation at any one time. This creates a version control nightmare and leads to questions: Is all the data in one doc? Which version is correct? Who has access to the most up-to-date version? What version has been sent with the bid?
When working with multiple parties, a single spreadsheet isn't your best option.
---
5.Risky Errors are Costly
With these errors in abundance, your bottom line takes a hit.
Reports suggest the U.S. construction industry alone loses over $177 billion annually due to correcting mistakes, searching for project data, or performing rework. This equates to SAR699 billion or AED685 billion.
And that is just the beginning.
With errors escalating costs and delays, disputes are never far behind.
In the Middle East, the average cost of disputes is $86 million, while they can last for up to 15 months, according to Arcadis.
This is a hefty price to pay for sticking to spreadsheets.

Improve Your Construction Project Management with the Right Software
Despite their obvious inefficiencies, spreadsheets are still prevalent in construction projects globally.
Given the size and scale of construction projects, most companies will quickly outgrow the tool or should never implement it in the first place.
So, if you're ditching spreadsheets, what is your best option? A good project management software could be the answer.
Let's take a  Common Data Environment (CDE), for example.
A CDE is a central repository that provides a single source of information for the project. It is used to collect, manage, collaborate, and share project information with the project team. A CDE takes all the data and information associated with a project and stores it in one shared area, making it accessible to the entire team and updating it as the project progresses.
No more multiple versions, formula errors, or kicking someone out of a spreadsheet so you can make edits.
Ultimately, a CDE gives you back control over your projects and boosts your team efficiency and productivity while saving you time and money.
Are spreadsheets still your go-to tool? If you're still relying on the error-prone and tedious tool, it's time to move on. Discover how Asite can help you move to a more streamlined software. Learn more now.
Asite Insights in your inbox.
Sign up for product news and our latest insights published monthly. It's a newsletter so hot, even global warming can't keep up.