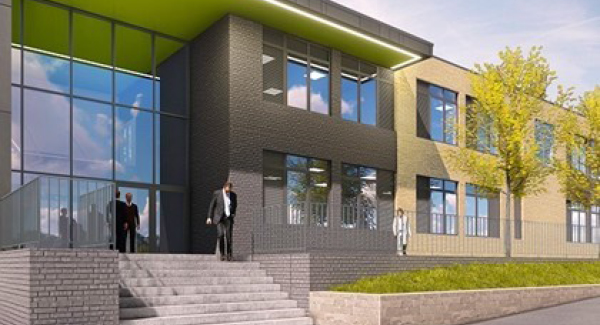 Asite's platform will support the development, refurbishment and building of schools, police stations and community hubs across the South East of England
Tonbridge, United Kingdom (September 2020) – Baxall has selected Asite to provide a Project Portfolio Management (PPM) solution to support their group of community improvement projects across the South East of England.
A regional contractor working across London and the South East, Baxall delivers new build, design and build, refurbishment and project management solutions to projects with a focus on the education, community, commercial, high quality residential, ecclesiastical, health and leisure sectors.
Their current scope of works, which Asite is supporting, focuses on improving education facilities, police stations and community hubs including the current Platt Church of England Primary School, Southborough Community Hub and Tunbridge Wells Grammar School for Boys projects. When completed, these developments will provide first-class buildings and facilities which will support the local communities within which they are delivered.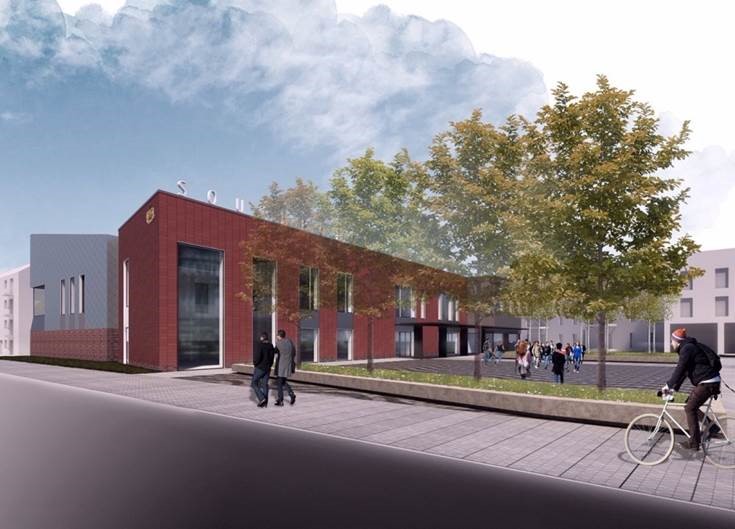 Southborough Community Hub (Photo courtesy of Times Local Newspaper & Magazines https://www.timeslocalnews.co.uk/tunbridge-wells-news/building-to-get-underway-on-the-hub-development)
Rob Clifton, Asite SVP for UK and Europe said:

"Baxall Construction is transforming communities across London and the South East of England through the development of vital buildings and facilities needed to support the community. Their focus on developing state-of-the-art school facilities ensure that the future generations have stimulating and modern environments to learn in.

Here at Asite we're proud to work on these meaningful projects and provide Baxall Construction with the tools they need to manage their projects and achieve incredible outcomes."
As part of the Asite PPM solution, Asite's Common Data Environment (CDE) allows Baxall to configure their workspaces to best suit the project at hand, manage 2D and 3D files in a secure and collaborative setting, and ensure BS1192 compliance. This involves using a standardized naming convention and working through the different stages of the disciplined collaboration process.
Baxall also benefits from automated processes created in the Asite platform, allowing standards to be achieved automatically as best practice becomes seamlessly integrated into the platform.
These systems are vital for project works including the Platt Church of England Primary School project which will create a new primary school in Sevenoaks, Kent.
Access to project documents on site is also enabled as users can mark-up documents, raise forms and record defects through the Adoddle Field for Site mobile application. This allows the project to maintain a single source of truth as information is automatically uploaded and available on the web and desktop application once an internet source is established.
The Asite platform will also be deployed on the Southborough Community Hub Development project which will transform the community facilities in the town. The mixed-use community hub will include a community hall, library, town council offices, medical center, retail unit and sports pavilion.
---
Asite's vision is to connect people and help the world build better.
Asite's open construction platform enables organizations working on capital projects to come together, plan, design, and build with seamless information sharing across the entire supply chain.
Asite's comprehensive range of solutions connect dispersed teams across the lifecycle of capital assets, enabling them to build better and build resilience. With Asite, capital project owners stay at the forefront of innovation, maintaining a golden thread of information throughout a project to facilitate the creation of digital twins.
Asite is headquartered in London's Tech City with regional offices in New York, Houston, Dubai, Riyadh, Sydney, Hong Kong, and Ahmedabad.
For more information about Asite, please contact sales@asite.com
About Baxall Construction:
Baxall are a highly respected regional contractor delivering new build, design and build, refurbishment and project management solutions to public and private sector clients across London and the South East. Originating in 1964, Baxall has grown organically over time to become the reputable firm that it is today, with a solid ongoing order book of both new and repeat business.
Baxall specialises in the education, community, commercial, and high quality residential sectors across which, the company has developed an extensive and diverse portfolio. This ranges from the traditional refurbishment of Grade II listed buildings to innovative, sustainable and Modern Methods of Construction solutions.
Customer satisfaction and continuous improvement are the essence of Baxall's culture and as such, they regularly assess, audit and review performance and how they can be better. Accredited to the ISO 9001, 14001, 45001 and 19650 Standards, they are focused upon delivering their buildings safely, sustainably, to time and budget with minimal disruption and to exceptional standards.
Project Gallery:
Tunbridge Wells Grammar School for Boys
Photo courtesy of Tunbridge Wells Grammar School for Boys (https://www.twgsb.org.uk/1427/school-site-expansion)
Asite Insights in your inbox.
Sign up for product news and our latest insights published monthly. It's a newsletter so hot, even global warming can't keep up.