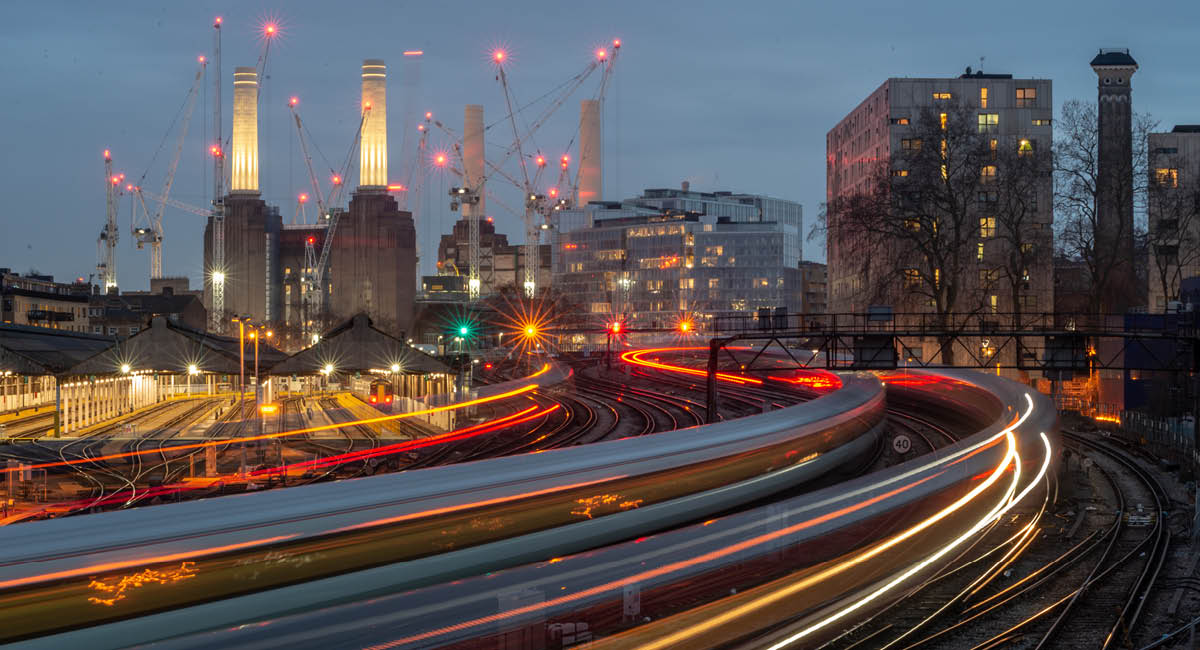 In 2019, Jo da Silva, Director of International Development at Arup, noted that looking at resilience within and between critical infrastructure sectors had yet to become widespread. Jump forward, as we work our way through the uncertainty of the pandemic, resilience has now become a prominent theme and point of discussion.
To borrow from da Silva, "developing resilience" means thinking about how to deliver services and how to prevent collapse.1 As our infrastructure faces increased pressure and our ability to meet demand is restricted by the pandemic, our capacity to adapt to existing and emerging threats is rightfully called into question.
Buil
ding
resilience
Infrastructure is widely viewed as the backbone of the economy. It has the capacity to transform the prosperity of nations and the quality of life of its inhabitants. Infrastructure assets include those that enable the provision of water, power, transport, sanitation networks, and telecommunication services. Therefore, ensuring the resilience of infrastructure not only protects the economy but also safeguards stability and the continuity of critical services during a crisis.
Resilience in this respect is "designing for the ordinary and thinking about the extraordinary." We need sustainable assets that will benefit and improve society, require minimal repair and rebuilding under normal circumstances, and continue to function in extreme and unprecedented conditions.
To achieve this, or to "future-proof" assets, we need to take a whole-life approach to their design, construction, maintenance, and potential retrofitting. This will entail anticipating changes in climate, use patterns, and growth in demand over their lifecycle alongside building in flexibility and the potential to add capacity over time.2

Adapting

to changing demands
A report by Citi Group identifies three megatrends in infrastructure development globally – globalization, urbanization, and digitization. Alongside climate change and population growth, these challenges have huge implications for existing and future infrastructure.
Here, the need for flexibility and the ability to add capacity to infrastructure becomes more apparent. For example, to date, the design of these facilities has typically assumed a future climate that is relatively the same. However, increasingly extreme weather events that we have been experiencing, as a result of climate change, has meant that much infrastructure is operating outside of its tolerance levels.3
This issue is further exacerbated by the fact that 3.5 billion people, almost half the global population, live in cities and by 2030, this will have risen to 5 billion – 60% of the population. By one estimate, infrastructure investment of up to USD $3.2 trillion - USD $3.7 trillion per year is needed between now and 2030 to address the movement of people into urban areas.4

Responding to the COVID-19
Efforts to meet this demand have undoubtedly been disrupted by the COVID-19 pandemic and public health measures to mitigate its impact. The availability of labor and materials has decreased worldwide, while more and more balance sheets and cash flows are becoming capital-distressed.5
Besides difficulty meeting infrastructure demand, the pandemic is also creating additional demand itself – specifically, on digital infrastructure. As argued in a previous blog, combined with the increasing digitalization of the global economy, COVID-19 has brought global digital infrastructure to the forefront and highlighted that societal resilience and business continuity in times of crisis are reliant on digital connectivity.
In many ways, the pandemic has forced us to contend with the interconnectedness of our economies and societies and, therefore, rethink our understanding of resilience. Critical infrastructure must be able to withstand even that which is beyond our expectations.

Role of technology
As noted, the pandemic has emphasized the need to develop robust digital infrastructure. Fortunately, digital engineering technologies and processes can support the creation of smart and sustainable infrastructure.
As outlined in the Economist, BIM, sensors, big data, and machine learning can improve the planning of new assets and the retrofitting of existing ones, increasing infrastructure's operational efficiency and reducing its environmental impact. Smart infrastructure – which combines physical with digital infrastructure – improves the quality, speed, and accuracy of decision-making while generating cost savings.6
Modeling technologies, such as BIM and digital twins, allow us to consider additional factors that may impact the operation of an infrastructure asset before construction. Here, the ability to simulate varying conditions and predict behaviors is key to building resilience into the asset.

Final thoughts
What has become increasingly clear this year is the limitations of our current approach to infrastructure. As the development and evolution of global infrastructure will ultimately determine how we can withstand current and imminent changes to our societies, we must reconsider our understanding of resilience and redefine current thresholds. While infrastructure and resilience have our attention, it is important that we continue to evaluate key assets across infrastructure systems in light of new vulnerabilities and risks.
---
Asite is expanding its digital engineering capabilities to help tackle ambiguity and unpredictability in projects. As mentioned, solutions like BIM and digital twins can support the resilience of infrastructure assets and the communities that they serve. Asite's Digital Engineering team are members of the BSI Associate Consultant Programme and, as such, are well-positioned to deliver projects with resiliency at the core. To find out more, you can speak to a member of the team or Book a Demo.
[1] The Economist [2] Ibid [3] McKinsey [4] Citi Group [5] McKinsey [6] Ibid
Asite Insights in your inbox.
Sign up for product news and our latest insights published monthly. It's a newsletter so hot, even global warming can't keep up.