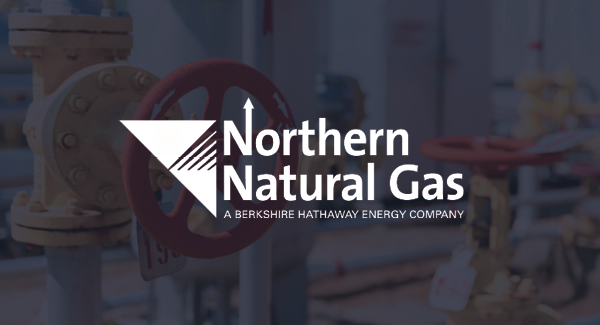 The Asite Platform supports the maintenance of the largest natural gas pipeline in the United States
Nebraska, United States (February 2021) – Asite was chosen as the Portfolio Project Management (PPM) solution to support system integrity, reliability, efficiency and public safety for the interstate pipeline system of Northern Natural Gas, which stretches across 11 states, from the Permian Basin in Texas to Michigan's Upper Peninsula, providing access to five of the major natural gas supply regions in North America.
Northern's non-expansion projects range from compressor station upgrades and system optimization projects; shallow and exposed pipeline remediation; storage field enhancements, including new wells; numerous town border station improvements; and hundreds of other capital maintenance projects.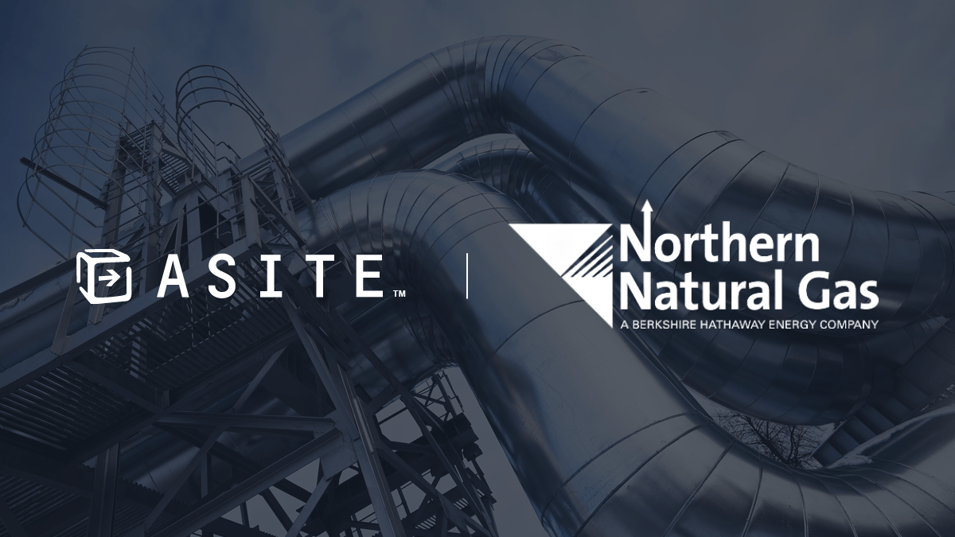 The company provides firm and interruptible transportation services between other interstate and intrastate pipelines, as well as storage services to 82 utilities and numerous producers, energy marketing companies, and industrial end-users. To better support its vast network of clients, Northern is working to streamline its systems and procedures.
Supported by the Asite Common Data Environment, the PPM solution allows organizations to work from a single source of truth and provides visibility across the extended supply chain. The digital solution supports Northern's processes to ensure compliance with regulatory requirements.
Chris Peters, SVP for North America said:
"Following a successful three years of working with Northern Natural Gas, Asite is looking forward to our continued collaboration. We will work together to provide access to five of the major natural gas supply regions in North America and facilitate expansion of use whilst ensuring that operating and engineering procedures meet industry standards.

Northern's commitment to delivering not just natural gas but the solutions and tools to help improve the business of its customers is reflective of our mission at Asite to provide infrastructure and capital projects with the digital capabilities to deliver projects efficiently and to a high standard.

Our partnership with Northern represents a huge step in the establishment of Asite as a global competitor in the construction-tech market."
With Asite PPM, Northern will benefit from automated processes and workflows and simplified document management, allowing users to store and share the latest information across the value chain with full audit history and accountability.
As part of this solution, Adoddle Field for Site provides access to information remotely. Northern delivers supplies to geographically dispersed markets and, with this solution, members can view files, raise forms, and capture information while offline out in the field.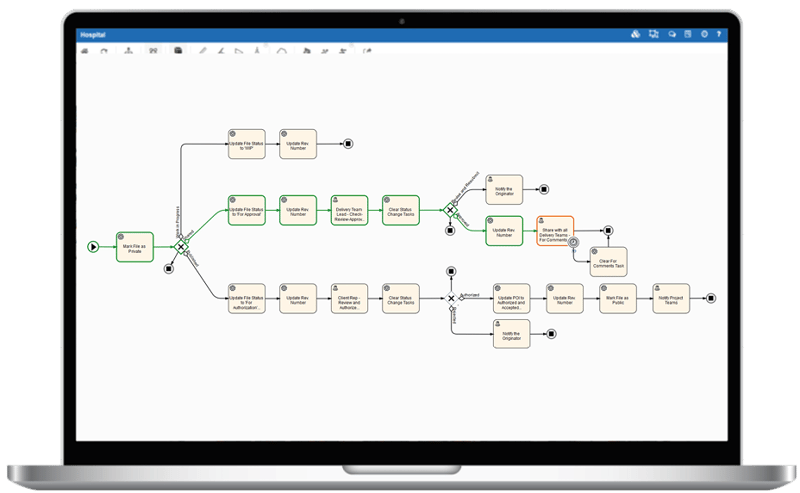 Image: illustrative example of the Asite Platform's automated processes and workflows
As an enterprise user, Northern will also start to benefit from the Asite Supplier Relationship Management solution, enabling the integration and management of its extended supply chain.
Supplementary to this, Asite has created a training hub on its ALearning Platform to host specialist courseware developed by Northern. The hub, which currently holds 16 private courses, allows administrators to track training progress, generate reports and issue certifications. Besides this, Asite has delivered additional custom development work to ensure that the Platform fits and operates according to Northern's requirements.
---
Asite's vision is to connect people and help the world build better.
The Asite Platform enables organizations working on large capital projects to come together, plan, design, and build with seamless information sharing across the entire supply chain.
Asite SCM is our Supply Chain Management solution, which helps capital project owners and Tier-1 contractors to integrate and manage their extended supply chain for delivering on capital projects. Asite PPM is our Project Portfolio Management solution, which gives you and your extended supply chain shared visibility of your capital projects. Asite APM is our Asset Performance Management solution, which allows you to keep track of your complex, ever-changing register of capital assets. Together they enable organizations to build digital engineering teams that can deliver digital twins and just plain build better.
The company is headquartered in London's Tech City and has regional offices in New York, Houston, Dubai, Sydney, Hong Kong, and Ahmedabad (India).
For more information about Asite, please contact sales@asite.com.
About Northern Natural Gas
Northern Natural Gas is based in Omaha, Nebraska, and operates the largest interstate natural gas pipeline system in the U.S., extending from the Permian Basin in Texas to the Upper Midwest. Northern provides transportation and storage services to approximately 81 utilities and numerous end-use customers in the Upper Midwest. Northern provides cross-haul and grid transportation between other interstate and intrastate pipelines in the Permian, Anadarko, Hugoton and Midwest areas.
Northern also operates three underground natural gas storage facilities and two liquefied natural gas peaking units. These storage facilities are fully contracted and are central to meeting Northern's customers' peak-day system requirements. Northern accesses supply from every major Mid-Continent basin, as well as the Rocky Mountain and Western Canadian basins. This supply is ultimately delivered to end-use customers in Minnesota, Iowa, Nebraska, South Dakota, Wisconsin, Illinois and the Upper Peninsula of Michigan.
Find out how the Asite Platform can transform your projects, speak to a member of the team or Book a Demo.
Asite Insights in your inbox.
Sign up for product news and our latest insights published monthly. It's a newsletter so hot, even global warming can't keep up.