cBIM - Managing BIM Collaboration Format (BCF) issues for BIM models
As long-term advocates for Open BIM Standards, Asite has enhanced its Collaborative BIM (cBIM) solution with support for Building Collaboration Format (BCF). The new model issue management solution will improve communication and increase collaboration beyond the traditional file-based BIM workflow, enabling better decision making.
The model issue functionality gives users of Asite cBIM a more efficient way to communicate design issues for topics, such as issues, clash, design, risk and safety requests, to be addressed within the BIM model.
The BCF file format is a vendor neutral solution for collaborative design, construction and operation information exchange. All issues can be easily tracked with their statuses. This removes the need to manually locate an issue, using only a description or screenshot, thus speeding up communication between project teams.
---
Feature Overview
What is BIM Collaboration Format (BCF)?
BCF is simply a file that contains the comments created around IFC models. It allows BIM authoring and coordination applications to communicate model-based issues with each other by leveraging IFC models that have been previously shared among project collaborators. BCF is a buildingSMART International openBIM standard which, like IFC and the Data Dictionary (bSDD), is open for all to use.
How is it used?
Design phase
Document quality assurance/quality checking (QA/QC) items of BIMs
Identify design coordination (aka clash detection) issues between domain BIMs
Annotate design options, object substitutions, and material selections
Procurement phase
Bid on coordination items and clarifications
Provide cost and supplier information for objects, assemblies, and/or systems
Construction phase
Document quality assurance/quality checking (QA/QC) records of installations vs. BIMs
Track availability of items/materials and coordinating substitutions
Collect last-minute information for handover to owner/operator as part of the COBie deliverables
Operations phase
Add notations to handover models as changes are made to the facility and its many elements during occupation
Provide owners with notes on necessary upgrades
---
BCF Support in Asite
Supports the creation of BCF Issues around IFC files in Asite.
Organizes and manages BCF issues with statuses and priorities.
Supports automated workflows for BCF Issues.
Supports BCF export.
---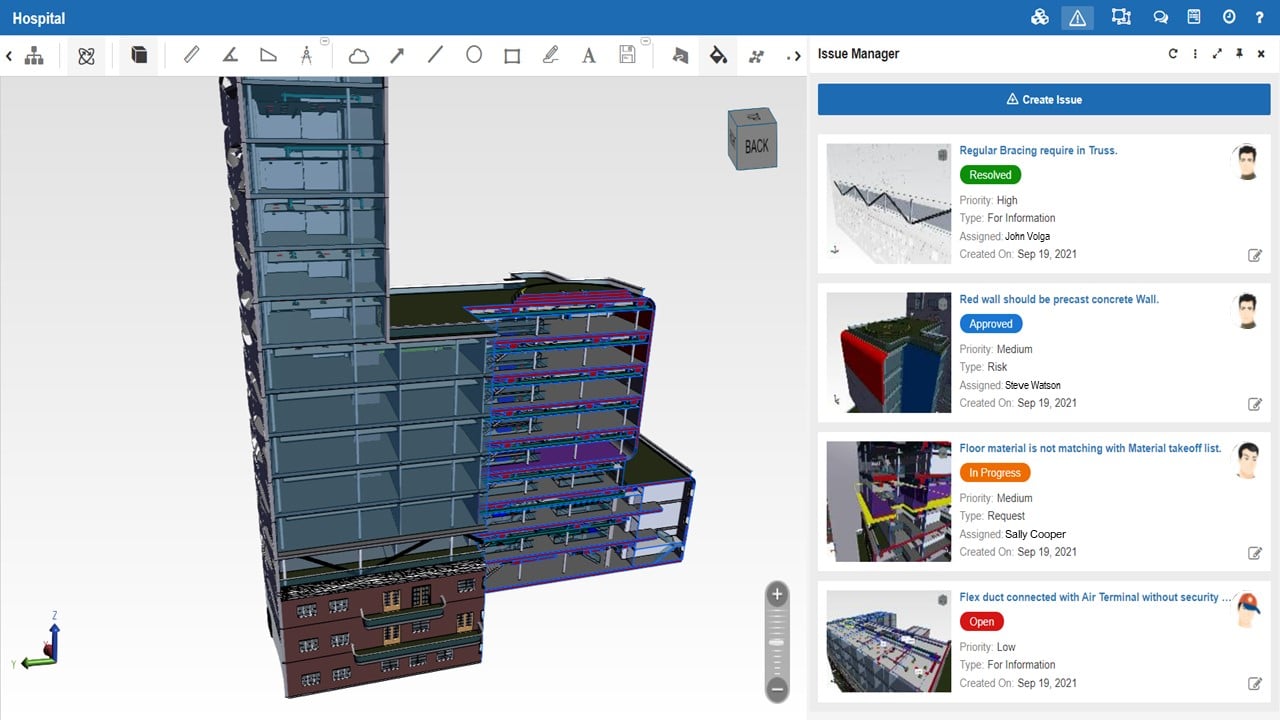 If you have further questions, please email CustomerSuccess@asite.com